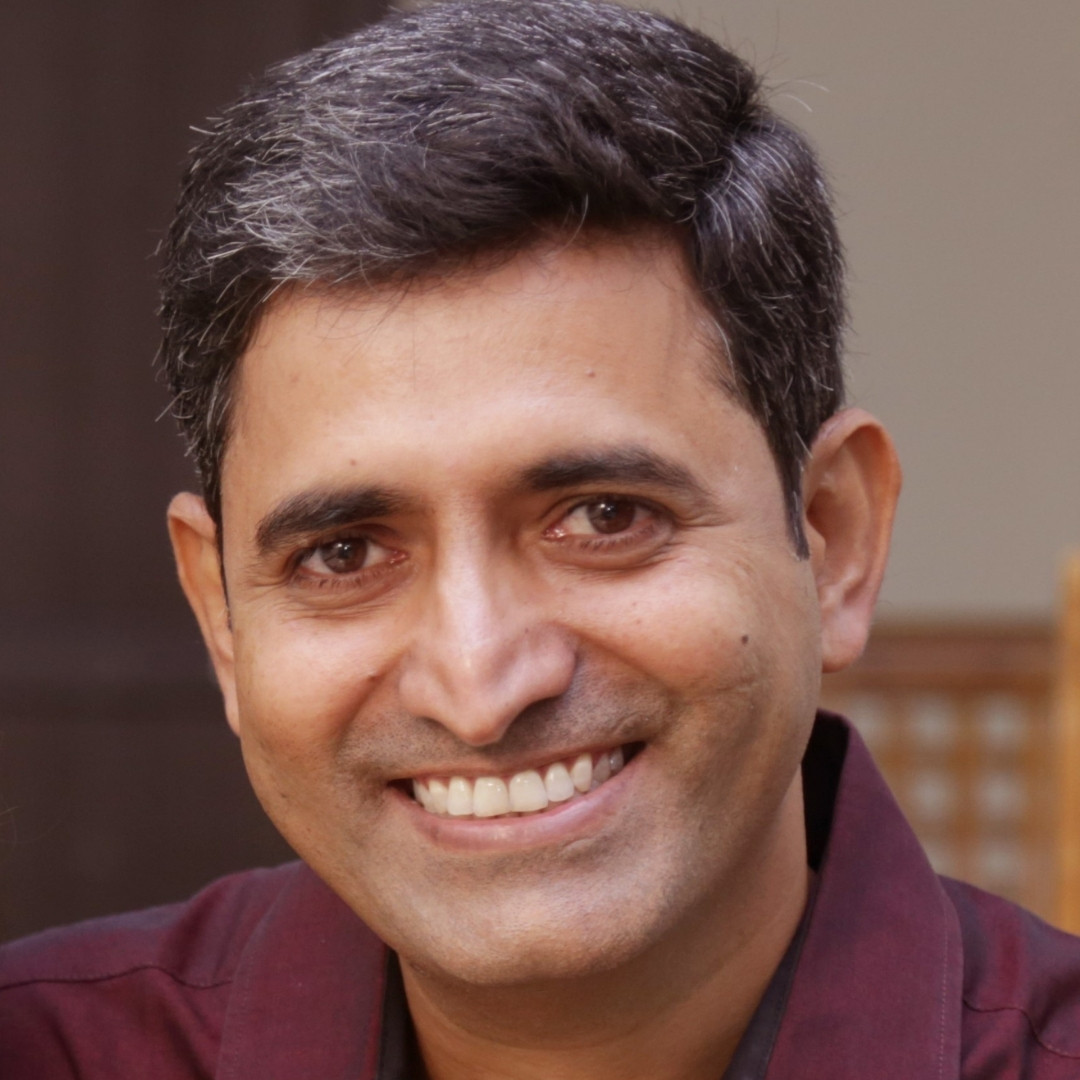 Dr. C Malla Reddy did his Ph.D. in Supramolecular Chemistry & Crystal engineering from the University of Hyderabad in 2006. There after he continued his research as a post-doctoral fellow at Karlsruhe Institute of Technology, Germany, 2007-2008. Immediately he moved to Indian Institute of Science Education and Research (IISER) Kolkata as an assistant professor in department of chemical sciences. In 2014 he has been promoted to associate professor. Then In 2019 he has been promoted to professor. For the Year 2014-2015, he has been awarded with prestigious Swarna Jayanti fellowship by Department of science and technology, Government of India.
Research Areas: Crystal Engineering & Supramolecular Chemistry, Self-healing Crystals, Flexible Functional Materials, Solid-State Pharmaceutical Chemistry (Tabletability), Structure-Mechanical Property Relationship.
Recognitions
Associate Editor, CrystEngComm. (link)
Prestigious Swarna Jayanti Fellowship Award for the 2014-2015 by Department of science and technology, India.
" The Distinguished Lectureship Award " by the Chemical Society of Japan, March 2017.
Co-editor for Acta Crystallographica Section B. (link)
<!Performance Based Incentive Award for 2014-2015 by IISER Kolkata.>
Advisory Board Member for CrystEngComm journal published by Royal Society of Chemistry.
Associate Editor, RSC Advances (2015-2016).
Latest Work: Actuation in self-healing crystals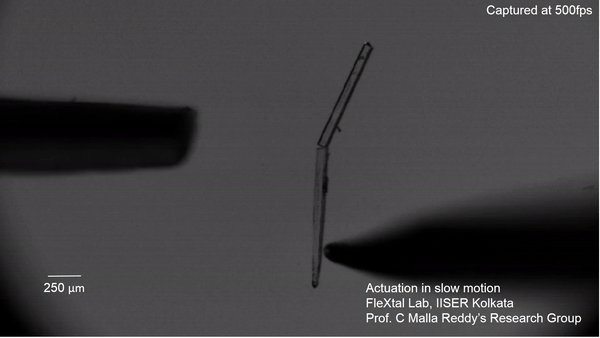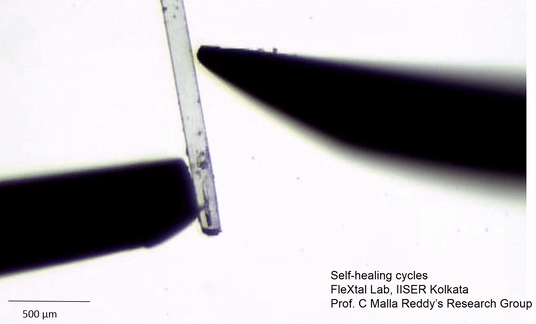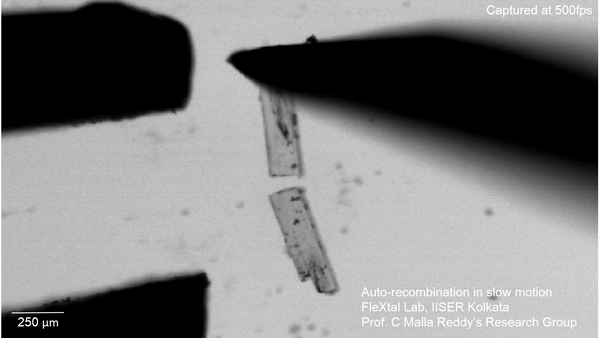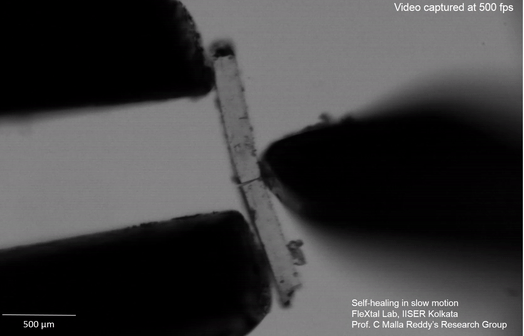 our team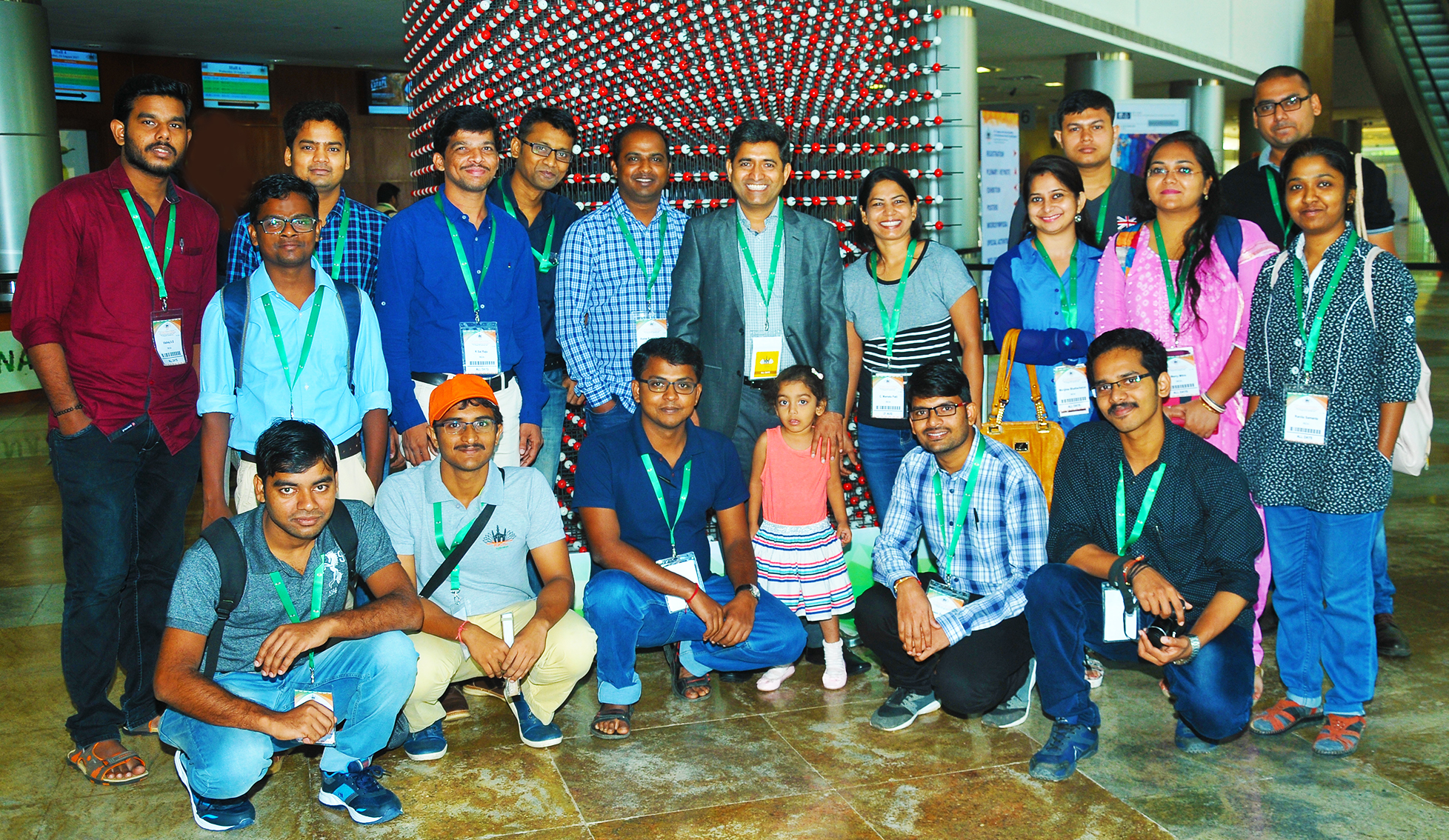 contact us
Address:
Department of Chemical Sciences, TRC-326
Teaching and Research Complex, IISER Kolkata Main Building, Mohanpur 741246 Nadia, WB, India.
E-mail: cmreddy@iiserkol.ac.in
E-mail: cmallareddy@gmail.com
<!Phone: +91-33-25873119>