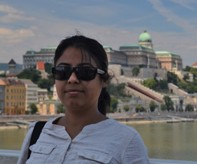 Devapriya Chattopadhyay
Associate Professor
Department of Earth Sciences
Indian Institute of Science Education and Research (IISER), Kolkata
Mohanpur, W. B. - 741246
India

devapriya @ iiserkol.ac.in

---
I am a paleobiologist broadly interested in the evolution of molluscs and the factors that guide their evolutionary trajectory. For past few years I have studied the effect of biotic interaction on molluscan ecology and evolution. Currently, I am also investigating the abiotic factors as trigger of evolutionary change.
I try to address these questions by three interlinked approaches:

1) Neontological experiments,
2) Ecological investigation,
3) Paleontological observation using museum specimens and field study

My primary research areas are:
History of biotic interaction
Molluscan diversity in Recent and past ecosystem
Taphonomy

For details please click on the following links:
I am looking for a post-doctoral student to work with me. If you have finished your PhD in Paleontology/Ecology/Marine Biology, please email me with a copy of your CV.