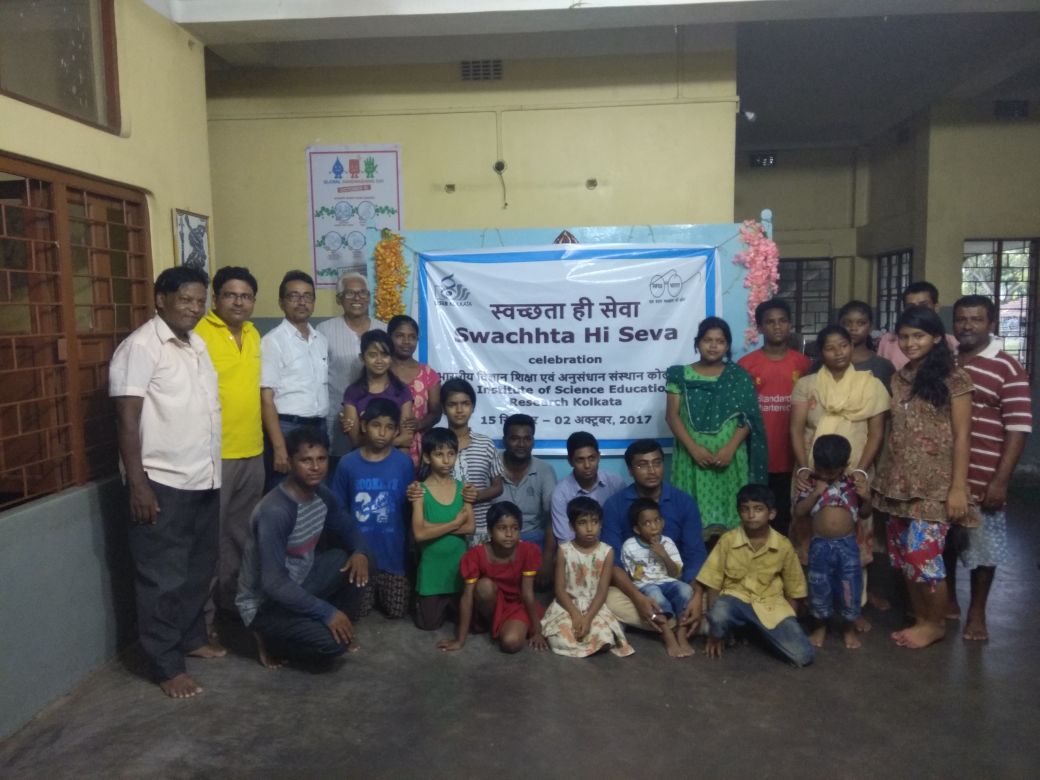 Swachhata Hi Seva - Swachh Bharat Mission 2017
As directed by the Hon'ble Prime Minister, IISER Kolkata celebrated the campaign, Swachhata Hi Seva, Cleanliness is Service, from 15th September 2017 to Gandhi Jayanti on 2nd October 2017 around the nearby villages, followed by a tree plantation march.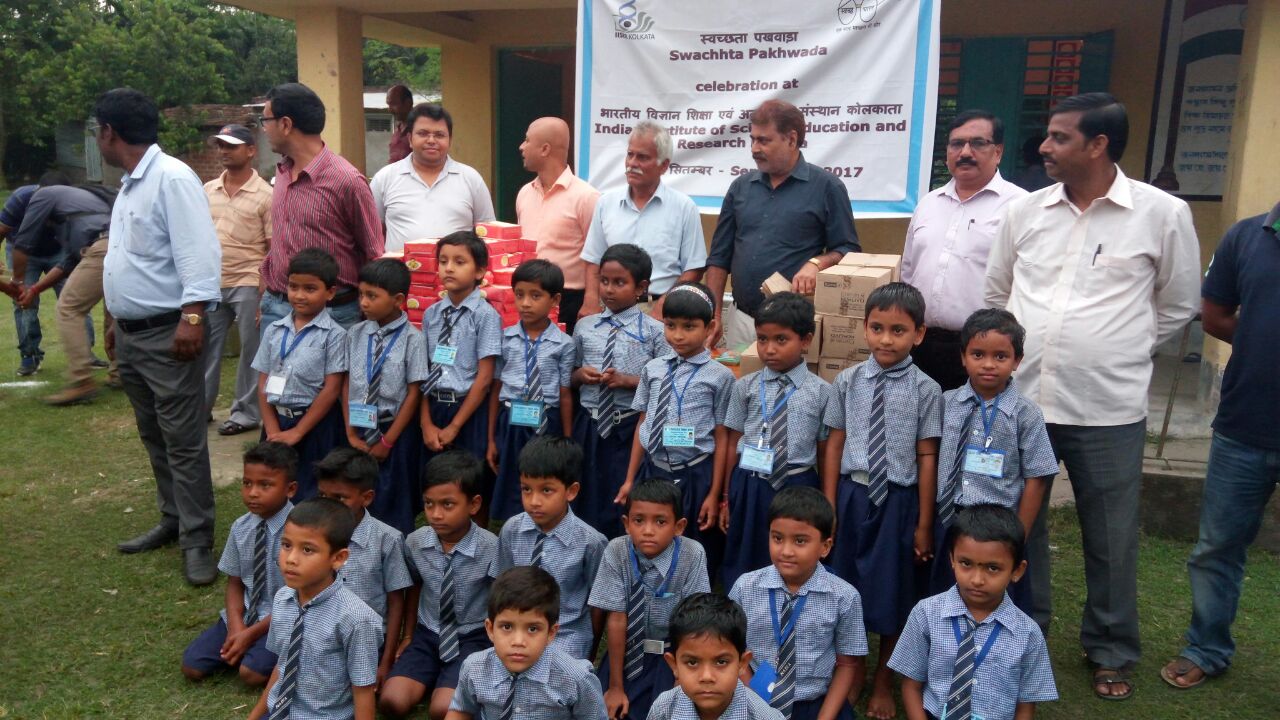 Swacchta Pakhwada 2017
Swacchhta Pakhwada was celebrated from September 15th to October 2nd with the objective of bringing an intense focus on the issues and practices of Swachhata as part of the Swacch Bharat Mission. The Outreach Team interacted with the nearby primary schools about the importance of sanitation and hygiene, conducted the tree plantation and distributed food packets among poor children.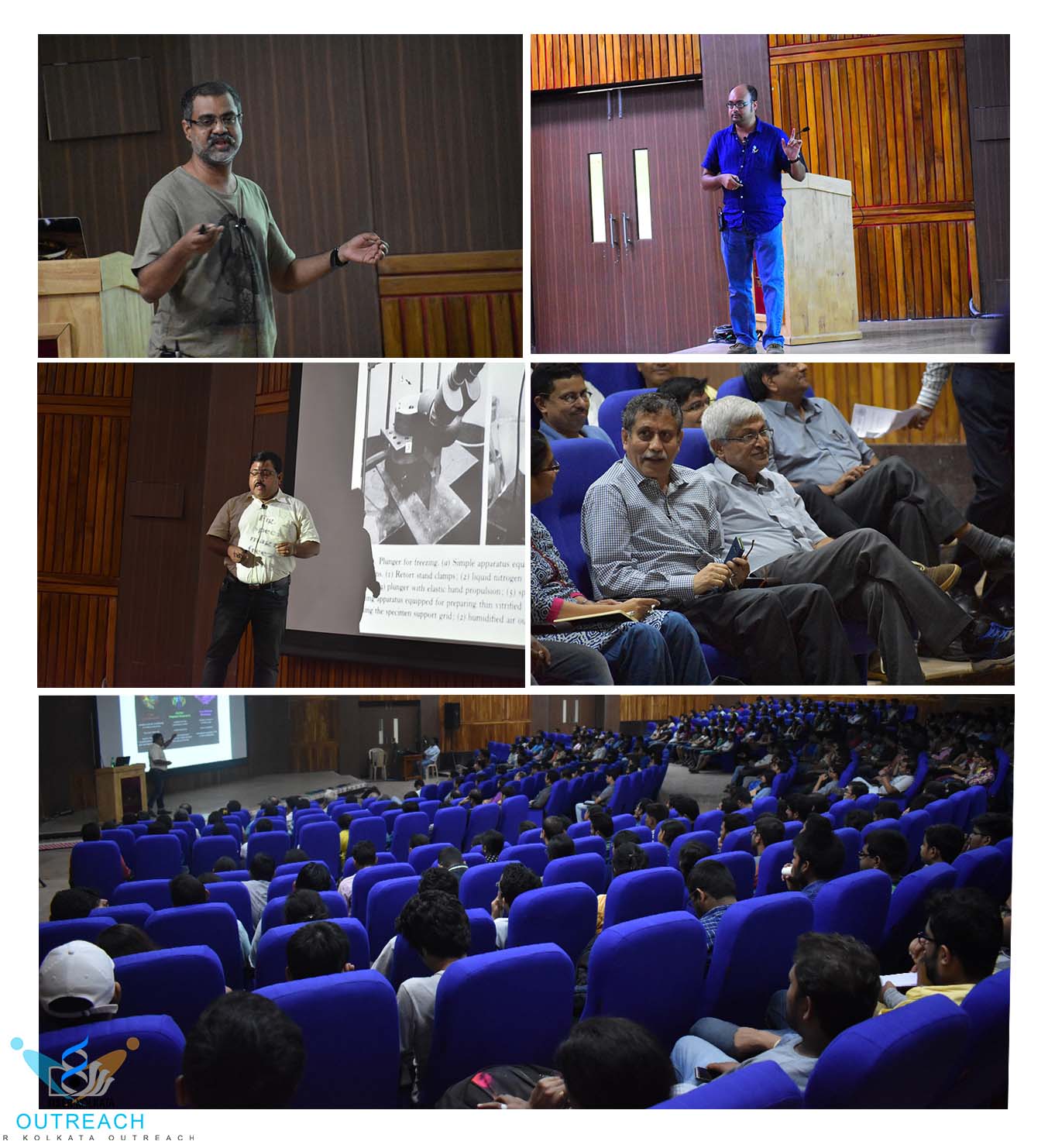 A Nobel Tribute
IISER Kolkata pays a tribute to the Nobel winning works (Nobel Prize) in Sciences with lectures by Profs. Rajesh Kumble Nayak, Arnab Gupta and Partha Datta on LIGO initiative and the discovery that shook the world, our internal time keepers and cryo electron microscopy with a full house of audience.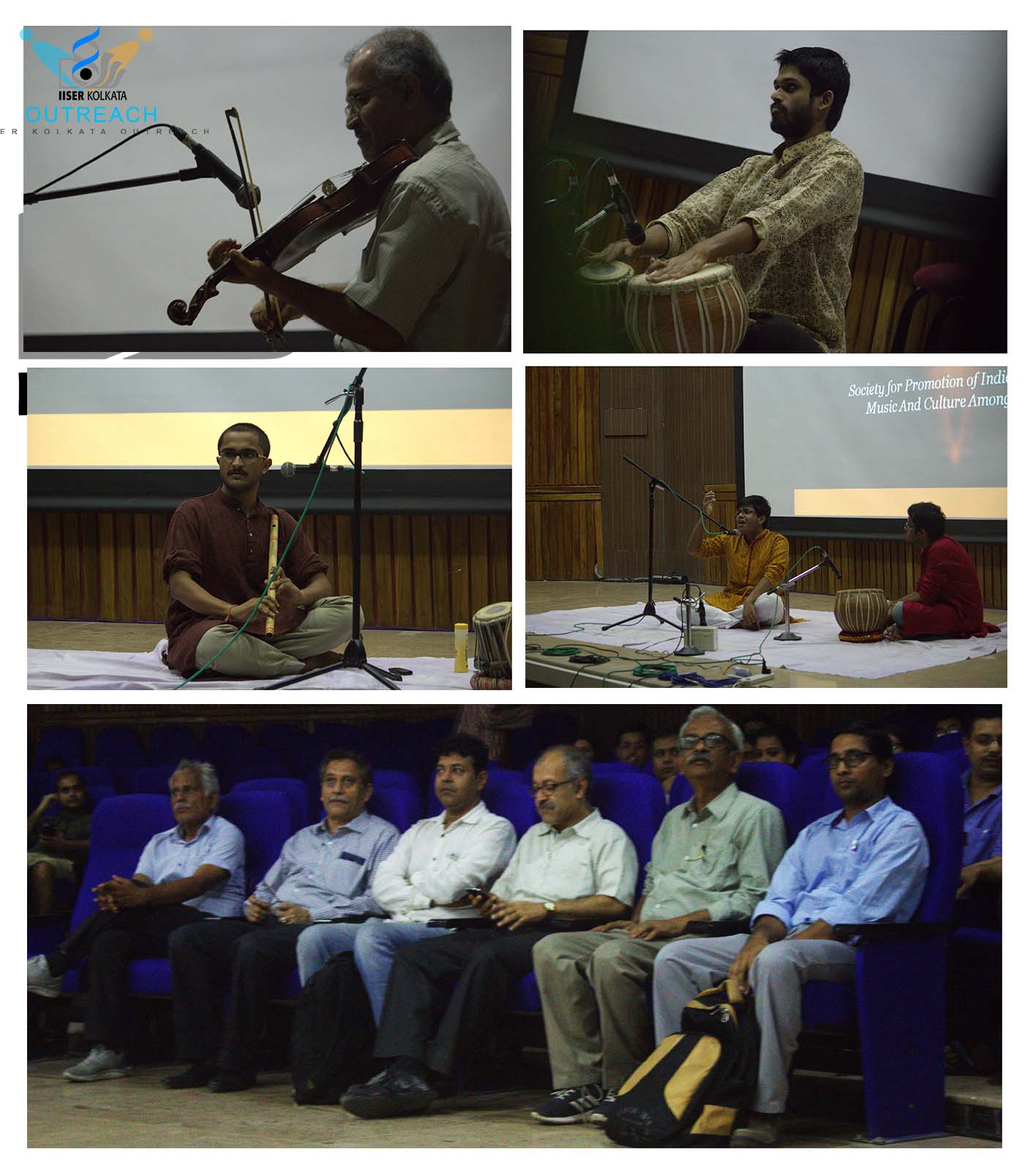 'Saarang' 2017
The SPICMACAY chapter of IISER Kolkata hosted the second edition of the event "SAARANG" on 25th October 2017. Some of our very own and very talented musicians gifted us with a great evening of Indian Classical Music.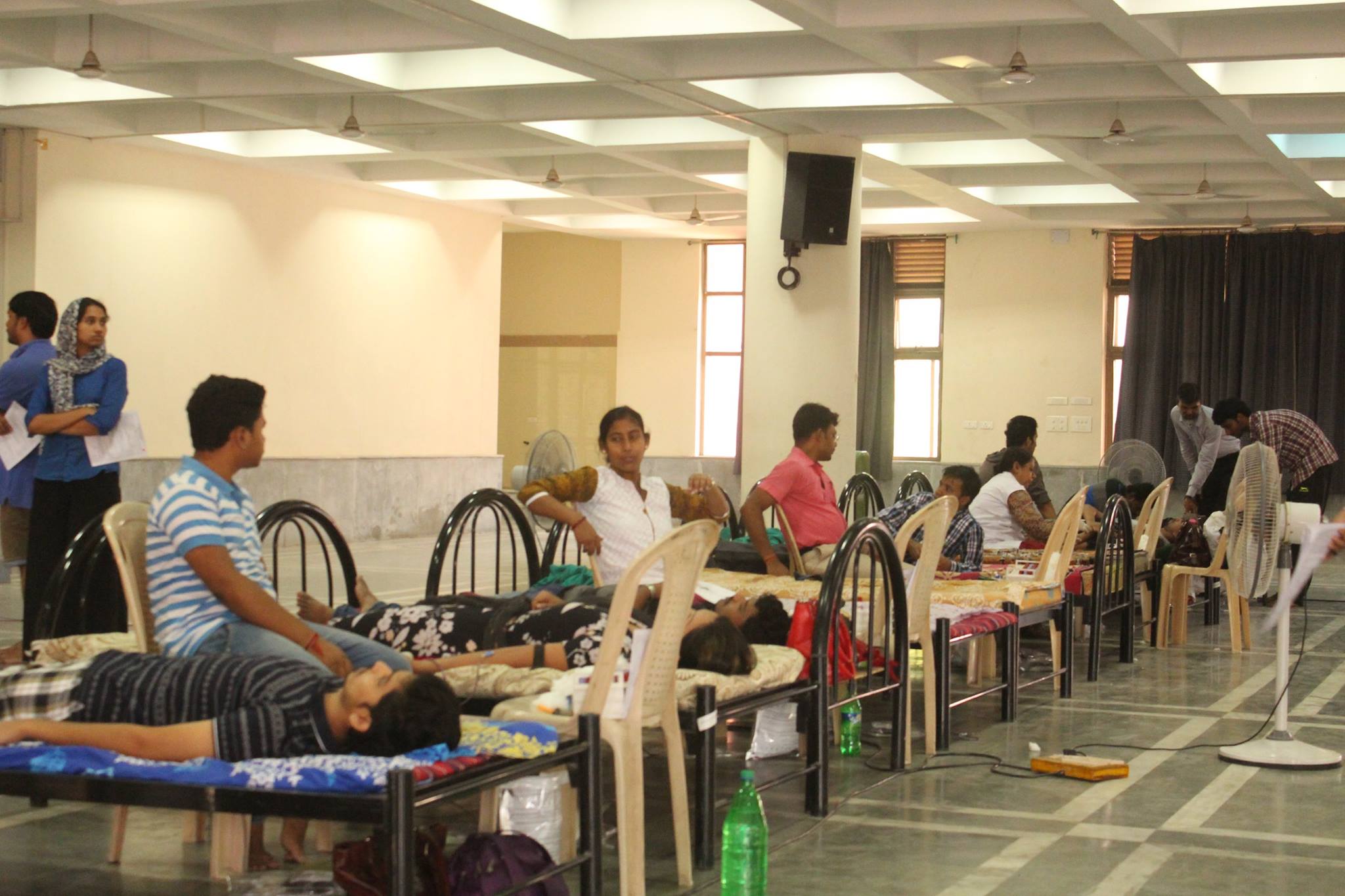 Blood Donation Camp 2017
A blood donation camp was organized in our campus on 24th April. It was heartfelt to see students as well as faculty members, coming out in great numbers and showing such huge enthusiasm.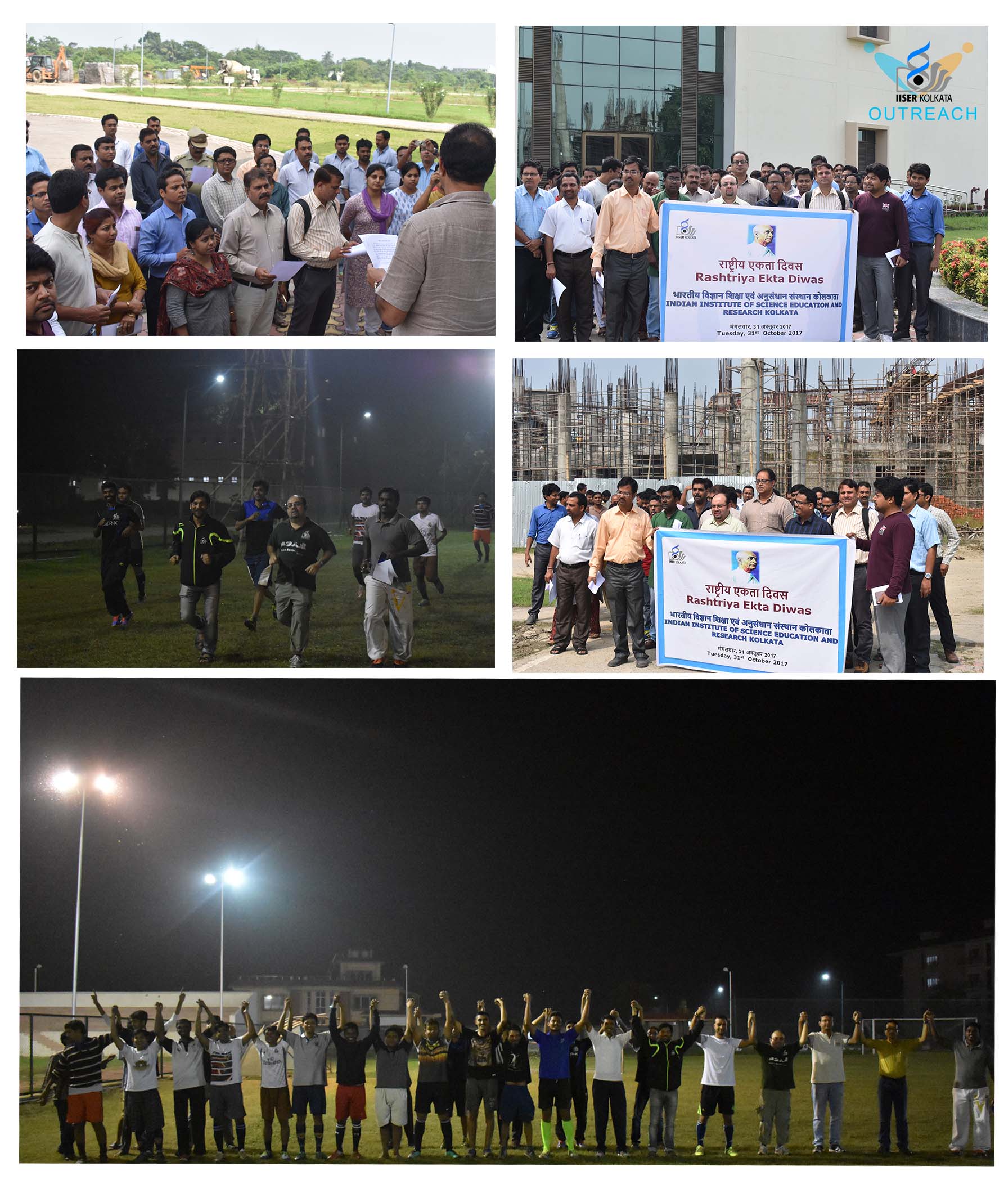 Unity Run 2017
IISER Kolkata today observed the birth Anniversary of Sardar Vallabhbhai Patel as Rashtriya Ekta Diwas (National Unity Day). Pledge taking ceremony and a Walkathon took place in the morning and later a Unity Run was organized in the evening in the campus to spread the message of an unified India.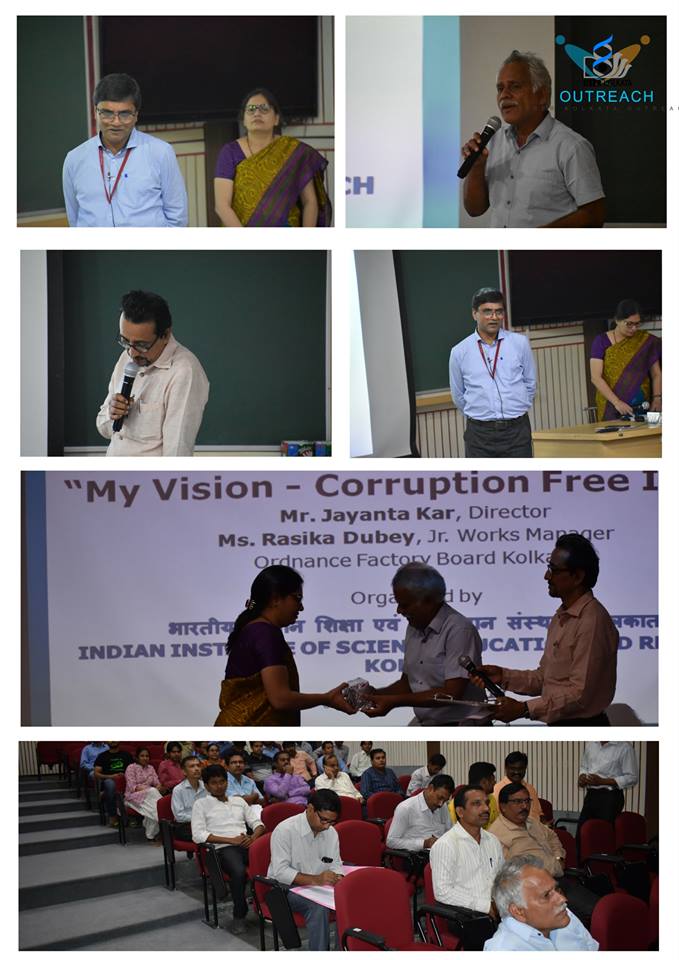 Vigilance Awareness Week 2017
During the vigilance awareness week at IISER Kolkata Mr. Jayata Kar, Director, Vigilance (Headquarter 2), Ordinance Factory Board, Eastern Region, Kolkata along with Ms. R Dubey, OFB delievered a lecture on Case Studies on Vigilance in Governance. Prof P. K. Panigrahi and Mr. Santanu Das Mahapatra also seen in the picture.