Director's Message
Indian Institutes of Science Education and Research (IISERs) were established as autonomous institutes for higher education by the then Ministry of Human Resource Development (now Ministry of Education), Government of India, to promote high quality education and research in basic sciences. The first two institutes, under this initiative, were IISER Kolkata (IISER-K) and IISER Pune in 2006, followed by IISER Mohali in 2007, and IISER Bhopal and IISER Thiruvananthapuram in 2008, IISER Tirupati in 2015 and IISER Berhampur in 2016. One of the major objectives has been to integrate quality teaching with curiosity needed for state-of-the-art research. Teaching and research have both been very important components in the growth of IISERs.
IISER-K has completed more than fifteen years of its existence and has established excellence in science in the form of teaching, publications, both in terms of quality and quantity. Many undergraduate students are also engaged in research as a part of their curriculum.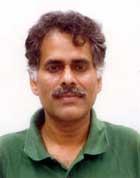 IISER-K today has a vibrant campus with strong faculty members of repute and supportive non-teaching staff members. The students pursuing various degrees are among the best in the country and have established a commendable culture.

The Institute has flexible academic programmes and hosts state-of-the-art research facilities. Currently, it has seven academic departments (Biological Sciences, Chemical Sciences, Earth Sciences, Mathematics & Statistics, Physical Sciences, Computational and Data Sciences and Humanities and Social Sciences) and five centres of excellence: Center of Excellence in Space Sciences India (CESSI) supported by the Ministry of Education, National Centre for High Pressure Studies, supported by the Ministry of Earth Sciences, "Centre for Advanced Functional Materials (CAFM)" supported by the Institute and two interdisciplinary centres created with the Institute initiative are "Centre for Climate and Environmental Studies (CCES)" and "Centre for Large Scale Computing (CLSC)".
As on date (13.10.2022), IISER-K has a total 1436 students (790 BS-MS, 21 MS Programme, 129 Integrated PhD and 496 PhD students) pursuing various academic programmes. The Institute has a good number of post-doctoral fellows too, out of which 46 are institute funded and 12 have been funded by external funding agencies. A large number of alumni are pursuing their higher studies in some of the best research institutes in India and abroad. A few are already well placed in some organizations and institutes of repute. We are sure a similar trend will continue in the years ahead. IISER-K is also engaged in various outreach activities and the faculty and students must be complimented for this.

Presently, the state-of-the-art Lecture Hall Complex provides well equipped classrooms for teaching and student activities. The Research Complex and the Teaching and Research Complex house have various state-of-the-art research laboratories and the facilities. The Academic-cum-administrative building provides more space necessary for cutting edge research in different departments. The Institute has established mutual partnership with various national and international Universities/Institutes for exchange of students and faculty and research collaborations.
Prof. Prasanta K. Panigrahi
Director, IISER Kolkata