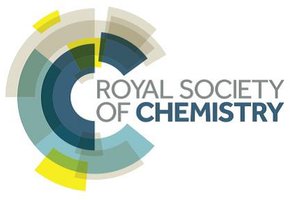 Royal Society of Chemistry Roadshows 2018
24th September 2018


IISER Kolkata
Royal Society of Chemistry (RSC) is delighted to announce its Annual Roadshows 2018 at the TRC 2nd Floor Auditorium, Indian Institute of Science Education and Research, Kolkata on Monday, 24 September 2018.
The Royal Society of Chemistry Roadshow 2018 will feature scientific deliberations and workshops on scholarly publishing that includes topics of interest such as 'How to communicate your research effectively' and 'Scientific peer review process'.

The event also offers an opportunity to learn more about the Royal Society of Chemistry journals and products; speak to the scientific editors and understand best practices in writing an effective manuscript.

The Roadshows are free-to-attend; however, as seats are limited we encourage you to kindly register by clicking "BOOK NOW" tab "here" from RSC event registration page.
List of speakers at the Royal Society of Chemistry Roadshow 2018 include: 
| | |
| --- | --- |
| Speakers | Institute |
| Akhila Kumar Sahoo | University of Hyderabad, India |
| Karen Faulds | University of Strathclyde, UK |
| Magdalena Titirici | Queen Mary University of London, UK |
| Sandeep Verma | IIT Kanpur, India |
| Sylvie Garneau-Tsodikova | University of Kentucky, USA |
| Prof. Wonwoo Nam | EWHA Womans University, South Korea |
Coordinator:
Prof C. Malla Reddy
Chemical Sciences (DCS),
IISER Kolkata